Someone once asked me when I did my realfood instant cup noodles knockoff why I used spaghetti noodles. Well, the reason why is that real Japanese ramen noodles made from scratch and freshly-made Italian pasta have more than a little in common.
Fresh ramen noodles are produced from a blend of high and low gluten flour, eggs, salt, and water. That's pretty much it. Fresh Italian pasta is… well, virtually identical: flour, eggs, salt, and water.
Italian pasta (and purists) sometimes demand semolina flour in their recipes–a rough flour that makes a sticky, rough pasta (the better for sauces to cling to, m'dear). Sometimes they ask for '00' which is smooth, finely-milled, high protein flour. Is it really required? No. Most people agree that all-purpose creates a great noodle for fresh pasta and will not notice–or care–what flour you used.
They will be too busy eating, cause fresh noodles are awesome.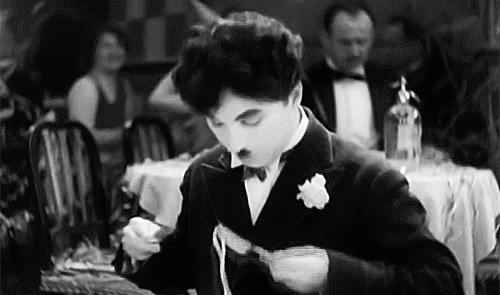 And you'll be able to make ramen noodles and any shape of white pasta you like from this very same recipe.
When I made spinach spelt pasta way back, I used a food processor to whip up the dough for a few reasons:
I was making like 4 pounds of dough at a go, and to knead that quantity over multiple testing batches would have given me arms like Arnold Schwarzenegger (biggest reason).
Food processor minces up spinach for me and you! Two birds, one stone is always good in my book.
I think getting people interested in making food is, at this point, more important than preserving heritage techniques that might turn people off making food.
This noodle dough recipe is a lot smaller. In fact, here's the size of the dough ball post knead. My hands are pretty tiny, too, so for equivalency, we're talking about the size of a tennis ball.
Why would I make so little? Well, this dough ball represents a single serving–noodles for one, pretty much regardless of the dish, so you can increase recipe by person. It whips together quite quickly by hand, meaning that you can have it done in just under an hour including the resting without any special equipment besides a bowl and a knife.
You'll need about 3/4 cup of all-purpose flour, 1 large egg, and a two-fingered pinch of kosher salt per person. You'll also need a splash of water… about a tablespoon worth, but maybe a little more. You'll have to let the dough speak to you some.
In a bowl, build a well for the egg. I like to scramble eggs before I put them in the well to keep everything from becoming a mess. Then with a fork, you beat lightly, bringing in a little flour at a time. Once your dough begins to come together into a big ball that can be handled, turn it out and begin to knead it, with a dusting of flour. If the dough seems too dry, dip your fingers in a bowl of water and lightly brush it over the surface and keep kneading. Mere drops make a huge difference.
It's kind of hard to over-knead pasta. You want to knead until you get tired…about 10 minutes. Wrap it up in plastic or a damp cloth and let it rest at least 30 minutes, but if you've got an hour, take an hour. Roll it out to your desired thickness. A pasta machine isn't required, but I strongly recommend it. You can buy pasta machines online for under $50 (I borrowed the Fox Run machine before from a friend and found it nice and solid), but you can also often find them on sale for even less at any given kitchen store.
If you're cutting by hand, dust both sides of the flattened dough liberally with flour before folding like a letter and slicing through with a sharp knife. Gently unfold the noodles and toss the pile with a little more flour or cornstarch to keep it from sticking together. If you're not going to use it right away? Package it up and freeze it. Else, cover the noodles with a tea towel for a few minutes while you're prepping everything else.
Boil your noodles in salted water until cooked through (about 4 minutes, give or take, depending on thickness), and then use them as you wish!
For ramen, you can whip together a fast broth using the vegetable bouillon, some dried mushrooms, a drizzle of soy sauce, leftover meat or tofu chunks, and any other fresh veggies you'd like to add to the pot and serve it over the noodles for a healthy, fresh dish. Ramen broth is highly versatile and flexible… there's no wrong way to go about it.
Ramen Noodles or White Pasta Dough
2015-04-17 06:41:19
Serves 1
A plain white dough made from all purpose flour, suitable for Ramen noodles and Italian pasta.
Ingredients
3/4 cup flour
1 large egg
1 pinch salt
1 tablespoon water (plus extra)
Instructions
In a bowl, mix the flour and salt. Build a well for your egg and water, and scramble it, gradually incorporating more flour into the mixture.
When dough comes together in a ball that can be handled, turn out on a floured surface and knead, adding water in drops as necessary if too dry, for about 10 minutes.
Cover dough with plastic wrap or a damp tea towel and let rest 30-60 minutes.
Flatten dough and roll out to desired thickness with a rolling pin or pasta machine. Cut to desired thickness by passing through a pasta machine cutters or liberally flouring surfaces, folding in thirds, and slicing with a sharp knife. Toss pasta gently with fingers and a little flour to keep it from sticking together.
Cook in boiling, salted water for about 3-4 minutes, or until cooked through.
FoodRetro https://foodretro.com/