I can't go anywhere on social media without hearing about Trump. People are sitting here worrying about resistance fatigue. Nah, man, I'm worried about Trump fatigue. Everything this guy touches is breaking news, to the point where I literally stick my head in the sand while I'm working, and every couple hours come up and say, yo…
Needless to say, by 5PM I'm done with trying to keep up with politics. Which is awkward cause so much keeps happening at really late hours.
YAY NETFLIX. …Although, I'm sorry for House of Cards. Why watch it on Netflix when you can watch it on CNN right now?
Anyway. The other day I was on, and OH EM GEE. They have the original He-Man on Netflix, which I am proud to say is even more terrible than I remember, like almost everything from the 80s. I miss the 80s. All TV and film was cheese, and it was OK, cause we knew it was awful. We were just staying entertained those few precious hours we weren't running around outside, where the real action was.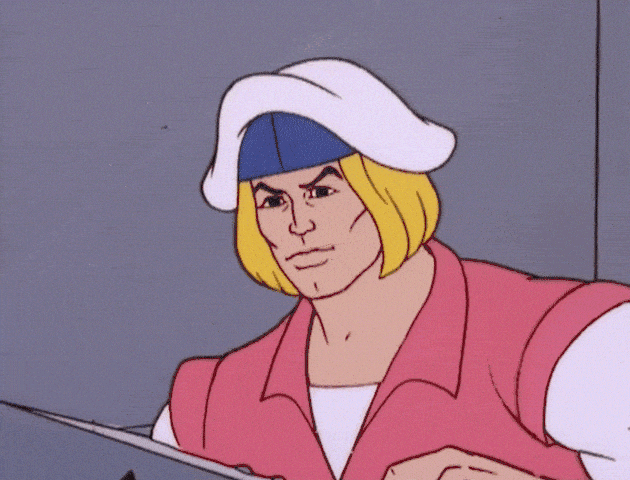 By the way, if you really want to depress yourself, try explaining to your kid the various quirks of 80s TV, including what a PSA is and why it's there.
So yeah, we lasted one episode. For now. There's every chance I may take a personal health day, make myself a blanket taco, and binge watch He-man with a bottle of wine and fantasize about when the most serious thing we talked about making cool space lasers to shoot down nuclear weapons.
But the 80s weren't just about He-Man… If the 80s were good for ANYTHING, hey, you know it's giant robots.
As we spun through the selections, we saw Robotech. Hubs and I were trying to Google a rating and a parental advisory, because he and I are now old AF and can't remember what we ate yesterday, but then he meanwhile, the kid discovered that the next batch of Voltron episodes were also out. Which is awesome, because not only was the 80s Voltron awesome, hubs and I loved what Netflix did with the reboot too.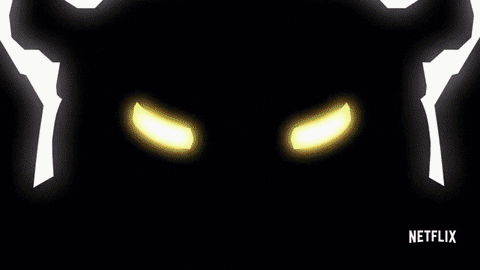 So we're staying sane. Binge watching perhaps more than we should. But it's the middle of winter and the weather's been too crappy to go enjoy playing outside like a proper kid of the 80s should. Time to watch TV like one then.