I can't believe it's the last week of school already. Wait, maybe I can… I haven't gotten a good night's sleep in a week thanks to the fact that it's hella bright outdoors at stupid o'clock in the morning (longest day of the year yesterday, peeps–summer is here!).
I have been pantsed by summer yet again. With four days to go, people are asking me what we are going to be doing all summer long. Being as I'm a work-at-home with absolutely no need to put my son in a series of camps, the answer would be a big fat, "Uhhhhhhh…."
Actually I have loads of ideas about what to do for the summer. However they wouldn't be nearly as entertaining if I just told people instead of making a funny blog post about it. And then I would be out my Monday post.
So in no particular order, here is what we are planning for this summer:
1) Tying shoes: my son learned to tie his shoes like last year. And then he wore velcro shoes all school year long, and he promptly "forgot" again, which is kid-speak for "I can't be bothered to tie shoes. Because reasons." Kid, you made me shell out full adult-shoe-price for these 1/3 adult size Nikes that you're probably going to outgrow in the next 6 minutes. I'm going to set your $12 Walmart special Transformer velcros on fire in the driveway on Friday.
I'll set him up with a YouTube video to jog his memory and I figure I'll get at least a day's worth of peace and quiet while he lays on the carpet runner in the foyer, protesting the unfairness of life.
2) Demonstrate proper dishwasher technique: my son has been "emptying" the dishwasher for at least a year. I say "emptying" because he has not mastered the art of washing his hands before he slimes all of the clean silverware with whatever he's currently eating and puts it away. Which is why I have 2/3 my entire silverware drawer in the dishwasher every day. I have been reminding him of this every day, but you know, there's a learning curve.
Since he'll be here all day this will be the perfect time to demonstrate he doesn't also have to leave a pile of dishes at his spot on the table.
3) Tackle the Dread Launbeast: Its a phase. Or maybe it's a boy thing, I don't know. I hope it's a phase. Oh god please be a phase. Because lately I feel like I've got to sort laundry wearing full hazmat. Skid row has been so bad that I've refused to wash family underwear any longer in anything except hot water. With bleach. On the sterilization cycle. So laundry may be a two-part cycle. I'll leave the second part to your imagination.
On the upside, if I teach the kid to do laundry, he can go hunting through his drawers to find the lost sock empire.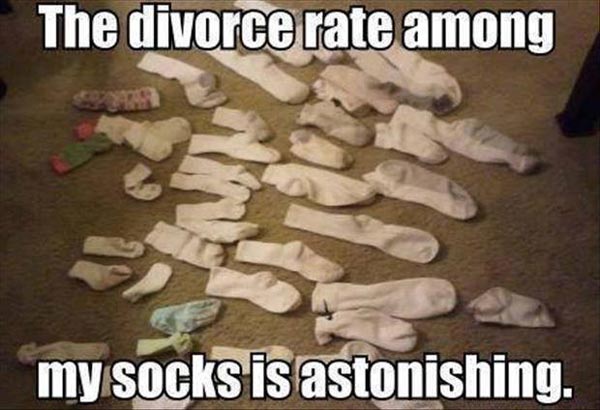 And on that note, I think I've got laundry to do today. So I'm going to leave you with a martini recipe, cause all moms who do laundry probably could use a good stiff drink to go with it.
The Dirty Laundry Martini
2015-06-22 06:50:00
Ingredients
1.5 oz. gin
0.5 oz. Triple Sec
1.5 oz. lemonade
2 basil leaves
1 orange
2 tsp. of sugar
Method
Using a slice of orange, wet the rim of the martini glass.
Pour sugar on a plate, tip the martini glass upside down on the plate and spin until the glass has a fully sugared rim.
In a metal shaker, place ice, vodka or gin, Triple Sec, lemonade and 1 torn basil leaf.
Squeeze in the juice of 2 orange slices,
Shake, shake, shake and strain into the martini glass.
Garnish with a slice of orange and set free a little basil leaf to float on top. That is, if the matching leaf hasn't gotten lost somewhere.
Notes
Toast to matching socks, hot water, and moms who are dealing with underwear day.
FoodRetro https://foodretro.com/
If you've enjoyed this story then you'll love the new anthology/martini guide, Martinis & Motherhood: Tales of Wonder, Woe & WTF?! from Tipsy Squirrel Press. Incidentally, this is that book I was editing! Which is why I'm plugging it. This plug also may or may not have anything to do too with the fact that a bunch of my BLUNTmoms are in the book, and I'm pleased as punch with them and how amazingly gifted they are as storytellers. *SNIFF* It's like they're all grown up.
Martinis & Motherhood: Tales of Wonder, Woe & WTF?! features honest tales from 37 talented, down-to-earth, and funny mom-writers including the BLUNTmoms: Tara Wilson, Shannon Day, Lynn Morrison, Magnolia Ripkin, Brooke Takhar, Lisa Webb, Kristine Laco, Olga Mecking, Angila Peters, Alison Huff, Jill Robbins, and Cordelia Newlin de Rojas. All have a story and martini to share.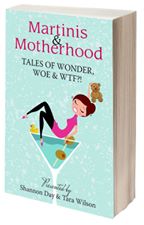 Stories that inspire, entertain, and make you laugh 'til you pee. Plus martinis! And not just any-old-martinis—these ones were designed just for moms! These tales of Wonder, Woe, and WTF?! share a little glimpse into the lives of other moms, who are a lot like you. Through their tales, we're reminded to savour the little things (like capturing extra morning snuggles), to let go of the stresses (they won't be in that unfortunate phase forever), and to be grateful for the laughs that the unexpected brings (because laughing is better than crying and it may be the only workout our abs get!). So shake up an easy-to-make martini, put your feet up (quickly, before the kids find you) and join us on our journey as we toast to the many clink-worthy moments that motherhood brings.