Superbowl is coming up, and to help you with your big game day festivities, I've got my Super Simple Sour Cream and Onion Dip to keep your stress level down. Trust me, it's way better than the stuff you buy in a can, and it's two ingredients and a swirl of a spoon. It barely takes more time than buying the stuff pre-made.
Funny enough, this recipe comes to me by way of Mom Retro! She taught this to me approximately 100 years ago oh my god I'm getting old sometime when I was about 10 years old. Maybe 12. Who knows. BUT! Interesting news on that score… Mom Retro may be coming to write for me from time to time. (And she hasn't decided yet whether she wants to go by a name or stick with Mom Retro. I think she kinda likes being Mom Retro.) Post coming from her soon.
Anyway! Super Simple Sour Cream and Onion Dip is one of my classic go-tos. I don't make it as much as I used to, cause for some reason my ancient body doesn't handle large quantities of onion as amazingly as it used to. Or even adequately. OK, if I had to tell the truth, it does a pretty horrible job with mass onion processing these days.
It's immensely depressing because I really miss this dip, and French onion soup, and all the onion things. But, some things you kind of have to do. You know, in order to keep the peace in marriage. Most of the time.
'Nuff said.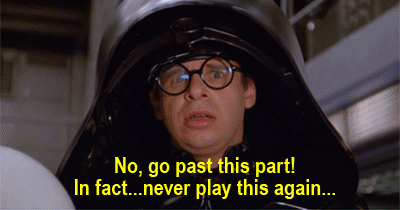 In spite of those problems… sometimes it's worth it to "indulge." Muahahah. #TooLongMarriedPeople.
Then again, my husband lets me indulge in this once in a while, 'cause he loves it too. True story: I yelled at him for dipping in my sour cream and onion dip as I was setting up to take my photos (at 9:30 am no less). People go bananas for this stuff. I'm not joking. I get asked for the recipe every time I make it, and nobody believes me how easy it is when I tell them. It's literally two ingredients. If you have sufficient quantities of the ingredients, you can make enough for 2 or 200, on a strictly ad hoc or fly by the seat of your pants basis. Whatever works for you.
So now I'm going to share it with all of you:
Super Simple Sour Cream and Onion Dip
2016-01-25 08:55:13
The simplest, best sour cream and onion dip you'll ever make. Two ingredients only!
Ingredients
Sour cream
Dry onion soup mix
Instructions
Combine sour cream with increasing quantities of dry soup mix until desired onion potency is achieved.
Serve and enjoy
FoodRetro https://foodretro.com/
Do yourself a favor and don't use the light sour cream. Come on, man. No, what you want is the good stuff. Full fat, at minimum. Or better yet, the Gay Lea Gold Premium Sour Cream, if you're living in Ontario (only available there, sorry rest of the world). If you're looking for it, it's available in the big tub in the grocery store; nut-free and kosher.
This stuff is so good, it's almost a crime to use it in the dip, but I'm sure you'll make up for it by using the extra sour cream on your Man Chili, nachos and chili cheese fries. Or perhaps my perfect slow-cooked beef poutine. Or one of a hundred other baked, dipped, or dressed things.
Or maybe you just want to eat it with a spoon, because we're over our weight loss resolutions already. I almost sense a conspiracy between pro sports and junk food united against gyms. I've loved this stuff even before becoming a Gay Lea ambassador. So. Good.
Disclosure: I am part of the Gay Lea Ambassador Campaign and I receive special perks as part of my affiliation with this group. The opinions on this blog are my own.
Such as this one: THIS SOUR CREAM IS FREAKING AWESOME.