I'm not generally a fan of New Year's resolutions, at least not for myself. It's not that I'm against them in theory – self-improvement is awesome – but in practice they tend to end up at the bottom of my priority list. This year, the resolutions I've made are more for kidlet than me, but that's a mother's prerogative right? Yeah, I'm going with that.
You may recall that in December, we received some life changing news after my son passed an oral allergy challenge for milk at the allergist's office. Based on his results, the allergist has given us the green light to start introducing milk to him in a slow and supervised manner. So, the resolution is that we're going to beat my son's dairy allergy this year. He's still allergic to nuts and peanuts, but removing the dairy allergy will open up culinary doors I was worried might be closed forever. We're starting with milk baked into muffins, something that he's done just fine with once a day.
This Friday, we move to two. I'd be lying if I said I wasn't stressed, JUST A LITTLE, ARGH, especially after hearing about the death of Bruce Kelly. Introducing foods to an allergic child, even in traces, is nothing to fool around with, and so if you have ever thought that maybe you'd try it on your own, I strongly urge you to wait until your allergist gives you the green light. Go get a second opinion if you like, but always do it with doctor approval and supervision FIRST.
Anyway the other thing I've been at my wits end about is kidlet's annoying tendency to watch Minecraft videos from goobers on YouTube. I can feel my own braincells decaying from the little bits that I overhear. So I'm going to (believe it or not) get him to watch more television. More educational television – the real kind, not the kind where you try to find a way to justify the fact that your kid has been spending most of the afternoon in front of a screen while you scramble to meet a deadline so everything is "educational."
You may or may not remember the time I traumatized my kid with Jurassic Park. What a difference a couple years makes – it's his new favourite movie. So we've been capitalizing on that with BBC content on Netflix right now: Emmy-winning Walking with Dinosaurs and Walking with Monsters: Life Before Dinosaurs. They're both pretty excellent. We're going to follow up with a trip to the Royal Ontario Museum too, which has an exhibit dedicated to a new dinosaur.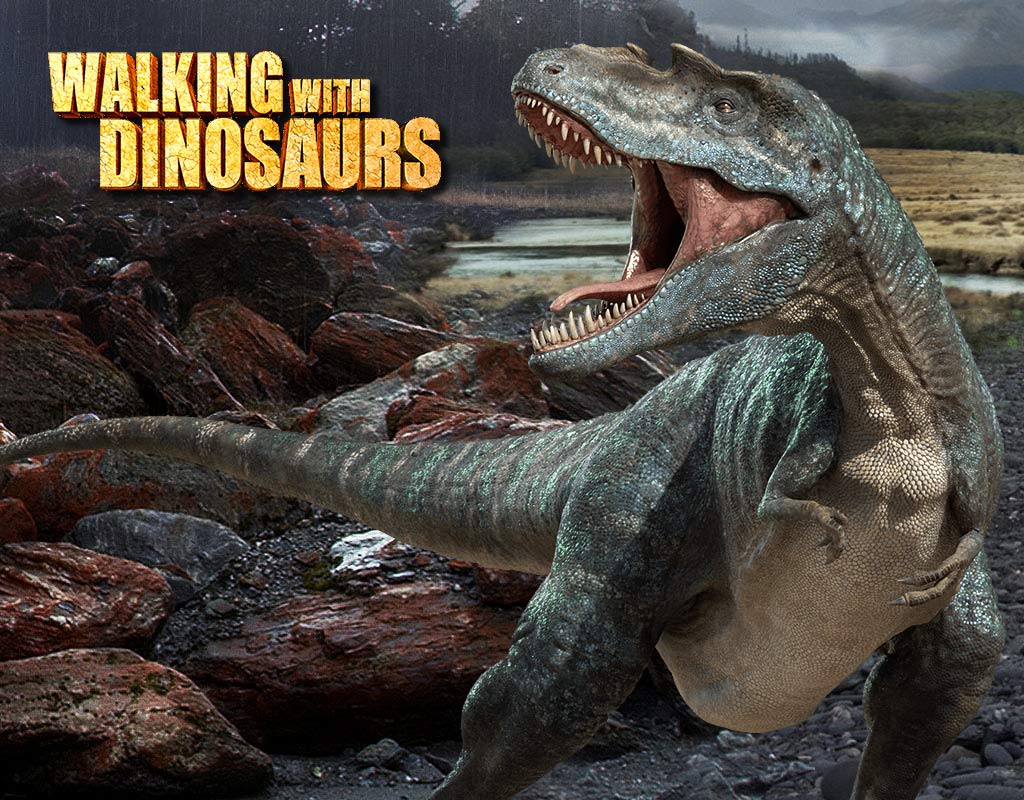 I may or may not have tried to get him onto Monkey Kingdom but he saw the word "Disney" on it and announced that Disney is for babies. I guess I won't tell him that Disney is putting out the new Star Wars movies.
Family day and march break are coming up. Don't forget, if your kids are in French immersion, I've got a list of shows on Netflix that are great for the kids to watch to keep up on their French vocabulary. And if your kids are too young for the scary real stuff still, but they love dinos, check out Dinosaur Train and Dinotrux on Netflix.
Even though I'm not that into making resolutions, I know that these are two resolutions I can keep, and what's better than that? Did you make any resolutions this year? If so, how are you doing with them?