As a film school nerd married to a film buff, I'd argue that my six-year-old has already had a somewhat unconventional upbringing when it comes to popular cinema–we've plopped him in front of virtually every appropriate 80s and 90s movie (and even a few less appropriate ones) that we could get our hands on. Movies have a special meaning for hubs and I, cause so much of our childhood is invested in them: memories of our excitement, amazement, awe, and laughter. This is how we bond as a family: popcorn and a good flick. I wouldn't trade it for anything in the world. We can't wait for him to get old enough to share some of our favourite 14A – Rated R films.
Yesterday I was in conversation with a friend who had put up a list of movies you have to make your kids watch before they leave the home and I commented on a couple notable absences. I was floored–floored–to find out she hadn't seen many of those (how is it humanly possible for someone my age to have missed seeing The Matrix??!?).
So I decided to make my own list of a few movies that you should watch with your Millennial kids as part of their rite of adulthood. Right now. And they're even on Netflix Canada. If you don't have teenaged kids, and you haven't watched some of these, you should go do a little family bonding of your own this very weekend with your significant other.
Terminator & T2 – Before the franchise jumped off a cliff (presumably to save humanity from its death spiral), there was Terminator and Terminator 2 (a perfect marathon set). This franchise has all the earmarks of the rare and perfect SF: it's built on characters instead of special effects or tech, the pacing will leave you breathless, and the endings are both despair and hope. Terminator is especially remarkable in the fact that this was the movie that made the relatively untried, then young writer/director James Cameron. His entire feature filmography to date consisted of a horrible creature feature Piranha II: The Spawning. Indeed, the urban legend goes that it was DURING the release of Piranha II that he got incredibly ill and had a dream of a knife-wielding metal torso crawling away from an explosion… and that's how Terminator came to be conceived. I'm not sure who decided to entrust millions of dollars to James Cameron based on that, but I for one am glad they did.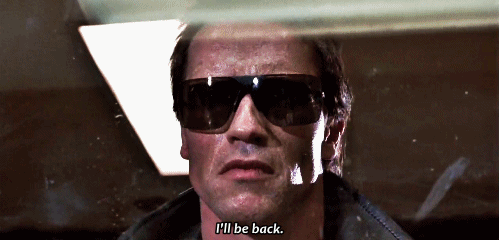 Total Recall – If your kid says to you, Phillip K. …who? Then you should grab them by the ears and park their butts on the couch. Total Recall is based on the short story by Phillip K. Dick (one of the SF greats) We Can Remember it for You, Wholesale. Netflix Canada happens to have both the 1990 and 2012 one, but in my humble film critic opinion, you shouldn't waste your time with the 2012 version because the ambiguity of the ending of the 1990 version makes up for some of the cheesy special effects. Your kids will spend days wondering what really happened. Also! Aliens with three boobs. And moar Arnie.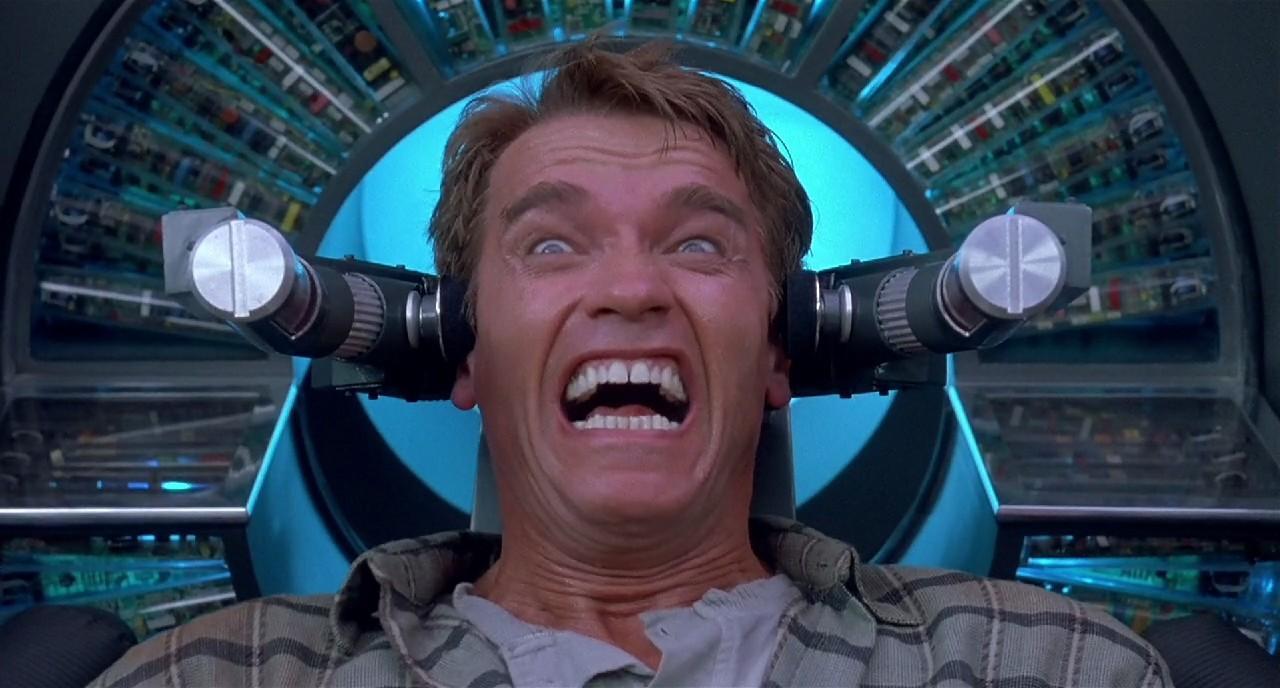 Titanic – What do you say about Titanic? It's one of the highest grossing films of all time for a good reason, and even moderately historically accurate (although certain liberties were taken with the characters). But it should be a law kids should have to watch it with an educated adult, if only to stem the tide of people who had no idea the movie was based on a true story.
Princess Bride – In my opinion, if you don't force your kids to watch Princess Bride at least once before they leave home, you may be up for a parental card revoking. Bonus: hawt Cary Elwes, and lil' baby Fred Savage. How else are your kids ever going to understand the references when you say things like "As you wish," or "Hello! My name is Inigo Montoya," or when you shout "Inconceivable!"
Office Space – While the ending of Office Space tends to peter out a little (do you see what I did there), there's no arguing with the fact that there's enough office cliches and truisms in this film that it could virtually prepare your child for their eventual life in cubeville. It even has the enduring fantasy of everyone who has ever had to deal with a paper jam in a crappy piece of office equipment. Also! You're sure to get plenty of mileage out of "Have you theen my stapler?"
Forrest Gump – This movie is great for so many reasons: its amazing use of historical archival footage; a solid, well-told story about love, hope, and grief; a great cast of actors; and a great selection of characters, each of whom is distinct and personable and raw in spite of the fact that there are so many of them. I will always think Lieutenant Dan when I see Gary Sinise.
Lord of the Rings: Fellowship of the Ring – As difficult as it is to believe, LotR came out in 2001. This means that there's people out there who haven't seen it. Lord of the Rings deserves special accolades, IMHO, for their brilliant technical film-making. Unlike the later-released, Hobbit prequels, LotR uses a range of techniques, including forced perspective, carefully placed cameras, and specially designed set pieces to make people big and small. It's truly amazing. But the story and the cast are both excellent, too.
Star Trek: TNG – Okay, I know it's not technically a movie, but every kid should watch TNG. Utopian futures like in Gene Roddenberry's Star Treks (NOT the later versions, after his death) are so, so rare in film and literature. It's an incredible literary feat to make a utopia interesting–because conflict is considered the basis of interest. After a few moments of floundering in the early episodes, TNG finds its stride. There still is conflict, but in the TNG series, it's almost always a personal, internal conflict that drives the most fascinating story lines in the series. Even when there are hostile aliens involved. (Side note: I'm still mad at you guys for wreaking the Borg, the scariest enemy ever, with a Queen.)
12 Monkeys – If I had to make a "Top 3" list of mind-blowing movies you HAVE to watch before you die, 12 Monkeys would be on that list. If you haven't watched 12 Monkeys, DO NOT READ ANYTHING online about it before you go turn on Netflix, because you don't want anything to spoil anything for you. Go do it right now. I remember the first time I watched the movie, with a friend, at 17. When the opening credits started, our jaws were both on our chests. We simultaneously turned to stare at each other, agape, and then grabbed at the remote to rewind the VHS tape and watch it all over again. The second watch was compulsory. Also, I love Brad Pitt best when his characters are insane.
Shout out: are there any classics I've missed on Netflix right now that should be on this list?