Who knew that when I took away screen time, I would create a monster?
It started innocently enough. My son was being a crabby little human being, who was watching annoying YouTubers using text to talk to say annoying things like "prankster gangster." So I, in a moment of supreme mommy-ness, declared that screen and TV was off limits "Until Signs of Improvement Are Shown."
Of course, what no kid realizes until they're grown up and have kids of their own themselves is that such a punishment is usually twice as much punishment for the parent. Even three times as much, sometimes.
I had to try to find something on Netflix that he wouldn't be interested in watching whatsoever, for my own afternoon entertainment. I *thought,* when I saw The Office in all its glory available that I had found my answer.
I was wrong. My son decided he LOVED The Office. And in particular? He loved this guy: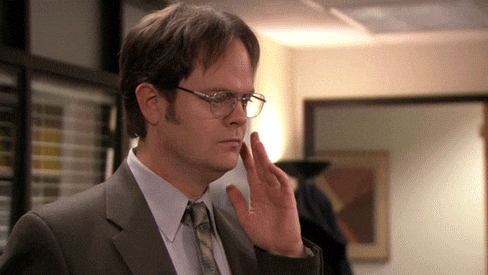 Pretty soon this was my Office watching experience.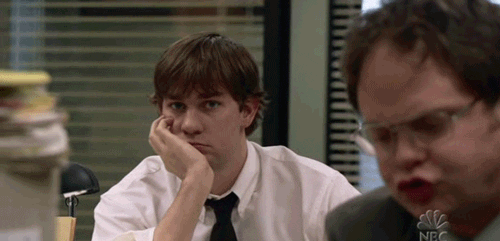 ( <- me … kid ->)
Pretty soon, my kid was singing this song.
Pretty soon, my kid was saying things like:
Pretty soon, my kid wanted this bobblehead doll.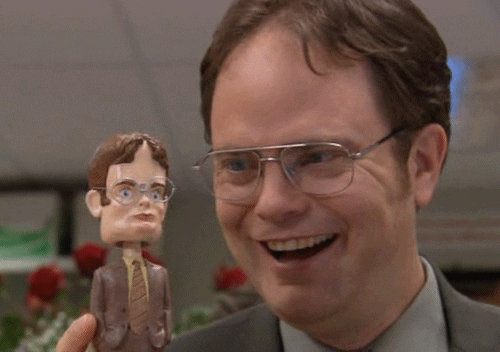 I suppose it could be worse. Dwight does have some good life philosophies.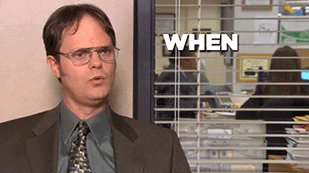 He's a great salesperson and public speaker… even if his topics are… well…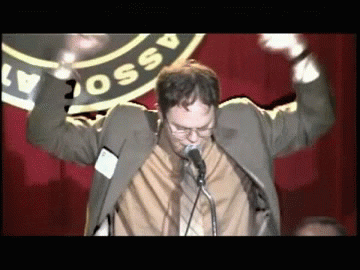 He cares about his friends.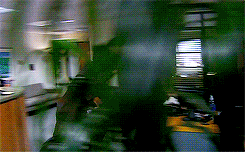 He looks on the bright side.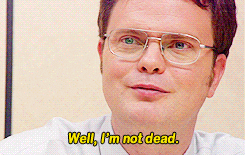 And he's got a great sense of humor.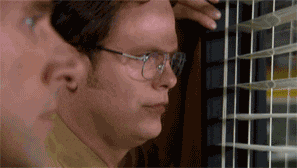 But…
Perhaps I should be concerned that my son has taken an interest in learning karate.