If there was ever something that I thought might try to wrestle the parenting reins away from me, I never, never once thought that it might be Minecraft. Instead, what started as a blocky-looking creative builder game swiftly evolved into the bane of my husband's and my existence.
A few of my son's classmates played, and they encouraged him to try it too. As being digitally-hip Gen-Xers and both gamers to boot, we thought: what could be the harm? Perhaps it would turn him off the Lego binge he was currently bankrupting our entire family with. You're a frickin' block person. With sheep and pigs and dirt and pick-axes. You build houses and go exploring, and maybe–when you're ready–you turn on survival mode and go fight some skeletons and zombies.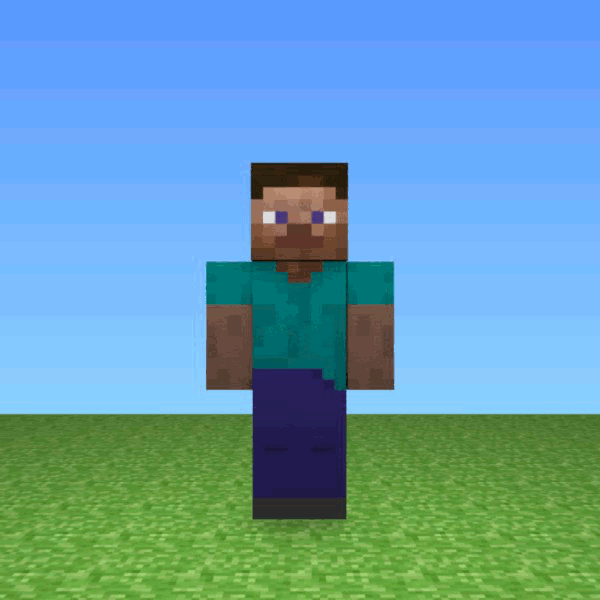 Harmless, right?
Minecraft opened the digital floodgates of the internet to my son. Logically, I knew this was something that we were going to have to deal with sooner or later, but I was banking on later. Even a couple years makes such a difference at this age.
As a girl someone who grew up having the internet in her early teens (albeit with a dial-up modem), who currently works in digital publications and social media, and who knows the definition of way too many of the words you might find on Urban Dictionary, let me tell you as one parent to another that the internet is still as exactly wild-wild-west as it was in 1994.
Except there's way more terrifying pictures and videos than before.
And broadband gives you access to thousands of them at once.
It started, perhaps innocently enough, with my husband showing my son how to use YouTube so that he could see out how to tame a wolf. That's what I like to call mistake #1. Because our computer is a touch-screen, there was no learning-curve in trying to get to that next provocatively labeled video showing on the right-hand side. No typing or searching required. The miracle of technology in action!
One related video lead to another, and suddenly my son discovered DanTDM (also, the bane of my existence, although he's probably a nice guy IRL. Sorry dude).
Hubs and I may be developing early-onset old-cooterism, because we have no idea by what black magic these videos have the power to hold my son's rapt attention for hours and earn literally tens of millions of views. But hold kidlet's attention they do, and they're addictive like crack cocaine. I've even had to give mom-therapy after he watched How I Met Grim and watched the dude's wolf-pet get turned into a pile of bones.
Kid says he still doesn't like to talk about that, by the way.
Anyhow, the biggest problem with DanTDM was the mods. Having heretofore only played Minecraft for XBox 360, kidlet had no idea that a game could be augmented with additional software. How freakin' cool was this? And suddenly he discovers the siren call of the EA/Maxis economy model, parceling out DLC like furniture and the added ability to make fart noises for just $3.99.
And because this is the internet age, instant gratification for everybody.
Then comes the double-edged sword: the one where a game fuels his interest in things that exist in the real world but simultaneously discombobulates it with stupid game physics. I had to assure him, repeatedly, that while miners have to deal with lots of dangerous situations, lava is not one of those. This factored nowhere in my parenting manual.
Also, because of this real-world interest, suddenly, his being a precocious reader is no longer an asset; if anything, it's a recipe for disaster. Suddenly I'm finding my son Google-searching "amber" to find pictures of gemstones and instead getting pictures of women. But not just any women. These are women who are probably porn stars or escorts.
Fortunately, they're clothed more than I expected, but unfortunately they still look like they're dressed for work.
There's also celebrities, who are (unsurprisingly) even less tasteful about portraying healthy body image and self-respect than the hookers and call-girls.
This is kind of an issue. My son is six, and I've got all the usual female issues with how women are portrayed in ordinary media without having to add intellectual discussion about the world's oldest service industry into the mix. And yes, I've got safe search on, but it doesn't stop everything. I Google image search all the time for various reasons, and because of Rule 34, there's always at least one that slips the cracks.
I am totally interested in seeing how the school board is going to deal with that issue, given that they want to put tablets into the hands of every kid for "research." It's only a matter of time before boys escalate from poop and farts as gross-out humor to the horrifying things that I can't name here because someone might try to Google them.
And the worst part is, we've only begun to scratch the surface–he doesn't own a phone and go on social media.
But he wants to. He just discovered it exists.
A request has already been made for an iPhone and an Instagram account. Specifically, he needs these things so that he can follow and be followed by DanTDM.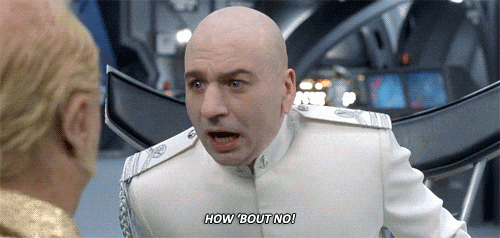 Clearly, we're going to have to up our game on the internet. …Or maybe down it.
We kind of thought we were safe for a few more years, but he's already got this password and Google thing down pat. And it's only a matter of time before he decides he's over Minecraft and he needs Facebook, BBM or Snapchat to chat with his classmates. And then we're going to have to have discussions about cyber-bullying, internet scams, online predators, illicit picture-taking, viruses and malware.
I can't even, you guys.
Regardless, it's time to implement a lot more internet safeguards than we thought we'd have to put in now. And have a lot more discussions. And lock down the wireless.
And yeah, I might be the prude who only lets my son borrow my phone when he goes out in a few years.
Parents, as a PSA: do not assume the internet is going to watch out for your kids. I was lucky. It didn't really exist before I was in my teens. Even though "smart teenager" is an oxymoron, I was a lot more worldly than a child under 10 would be in this much-more visual, nasty world.
Start teaching your kids to be responsible and careful early. Way earlier than you think you need to be.
And lock this stuff down.