I haven't yet been able to wrap my head around the fact that it's Christmas time, much less that my 16th anniversary is this weekend.
It occurs to me that we've had a longer, better marriage than a great many people we know. It's a shame, I guess. Although I do know that people tend to grow and change, and sometimes priorities change… I still believe that people should have the right to go their own separate ways, but I wish it was made easier. Maybe then they would be more amicable and less hostile for the kids and friends.
So I thought I would share some of the secrets to a long and successful marriage with you.
Share interests.
If you're married to a girl, well then, this may be a total non issue. But if you're married to a guy, I'm going to suggest that you take activities that are usually classified as being for men and making them gender neutral–with style.
Hubs and I have had His and Hers computer desks since roughly 2004, when I addicted him to World of Warcraft back in the vanilla days. They sit side by side. No, I'm not joking. While we haven't played Warcraft for years, we still find the occasional game to play together… although he won't play Civilization V with me anymore since I whooped him repeatedly. And when we can't play "together" we still often play together.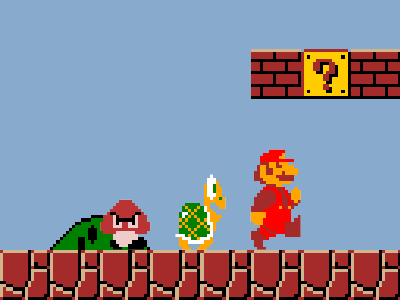 Be affectionate.
This one should be really obvious but for some reason it's not. Maybe it's too obvious. I don't know. But if you can't find comfort in your spouse in all situations, then where are you going to go when things are rocky? Set a good example for the kids and relatives by being tactile, and not being hugely awkward about it.
I know lots of people who won't even touch each other in front of their kids. What's up with that?
Be honest / empathetic.
Before you do anything questionable, be honest with yourself and ask: "Would this tick my significant other off?"
If the answer is yes… then the surprisingly easy and logical thing to do is to not do it. This simple tip avoids 100% of easily avoidable fights.
Apologize occasionally.
Sometimes we feel like getting in fights anyway. Blow off your steam and then make amends (and then remember turnabout is fair play when you're on the receiving end of the same thing).
I'm a Canadian now so the apology part comes somewhat naturally.
Have a sense of humor.
How one can survive a long marriage (not to mention parenting) without a sense of humor, I have no idea. I'd wager that these are the people who get divorced first.
Real life is full of so many indignities, especially as we get older.
If you can't look back at things and laugh… like the time the kid was sick with some sort of gastro bug all over you, and you handed a poop-and-vomit-slimed toddler over so you could slip your way to the bathroom and be sick yourself… then you're headed on a short trip to crazy town.
And most importantly, make life with one another less annoying than it would be to start over!
A typical conversation with my hubs:
"How long has it been?"
"Too long."
"If you want to go start over with the dating game, you go right ahead."
"No thank you, very much. Noooo. Nope. No."
Note: this is much more effective if one or both of you have a friend who uses online dating sites.
And that's the secret to a long successful marriage.