I was tooling around in the grocery store, feeling the winter angst over crappy winter vegetable offerings, when I happened to see that–for once–there were actually some ripe Roma tomatoes on display. They smelled ripe, which is to say, they actually smelled like a tomato instead of stale grocery store. Hubs and kidlet aren't usually fans of tomatoes, but forget them.
I wanted these tomatoes.
The question was, however, what to do with them?
Ironically enough, I had already been thinking that I just don't have enough side dishes, and given the time of year, I had sort of lapsed into snacking on things like carrots and peppers only (bad foodie, bad!). Sure, there's always the frozen veg route, but to me, boiled frozen vegetables aren't a side dish; they're the dining equivalent of water-boarding.
I buy frozen vegetables to put in soup, and otherwise, I won't touch them.
It was when I rounded the aisle and saw the green beans that I recalled my Italian cookbook at home. One has to love Italian; no matter what level of expertise you might have in the kitchen, the other styles have nothing on Italian for fast, simple side dishes that just make you go… OH MAH GAWD…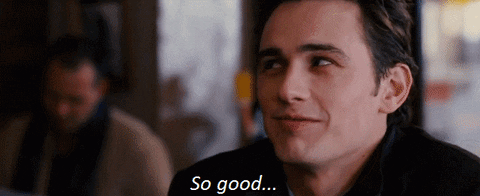 So I backtracked to the deli for some mini bocconcini. These are tiny little balls of fresh mozzarella awesomeness, to the layman. If you can't find the mini ones, you can slice the bigger ones in two, or just cut up a ball of fresh mozz in bite size pieces.
Do yourself a favour and get the real stuff, cause pizza mozzarella is a different animal. It really is. And now prepare to not have to fight to get everyone to eat their vegetables, because OM NOM NOM.
I want more just looking at the pictures, but I'm out of green beans again.
Green Beans with Mozzarella + Tomatoes
2015-03-02 07:00:57
Serves 4
A quick and delicious side dish made with crisp-tender green beans, ripe roma tomatoes, and ooey gooey bits of fresh mozzarella.
Ingredients
1 pounds fresh green beans, ends trimmed
2 large Roma tomatoes, diced
4 oz (about a handful) of mini bocconcini or bite-sized mozzarella cubes
Extra-virgin olive oil
Coarse salt
Fresh-ground black pepper
Instructions
Bring a large pot of lightly-salted water to a boil.
Add green beans, and parboil until they are tender but still have a bit of crispness, about 8-10 minutes. Drain.
Return the pan to the stove, reduce heat to medium, and add enough olive oil to saute the tomatoes (1-2 Tbsp). Add the tomatoes and cook them, stirring, for about 2-3 minutes, until they begin to soften.
Add the green beans and the mozzarella to the tomatoes, and toss until the cheese begins to melt. Transfer to your serving dish and season to taste with more salt and freshly-cracked black pepper.
FoodRetro https://foodretro.com/