It's a good week to watch movies. The last couple of days have been a prime example of lousy fall weather. It's been cool, and rain fell non-stop yesterday. Today, the humidity is high, nothing has dried out, and every place is mucky and squishy. So to help when you feel like staying indoors, I've got 5 Disney movies on Netflix perfect for a rainy day.
Or a muddy day, if that's the case.
I love fall. But I hate the weather. Don't get me wrong: when the weather is crisp and sunny, and it smells like fall leaves and bonfires, I think it's the best time of year. Unfortunately, here in Ontario there's a huge chunk of September and October that is just… more fit for a frog than a human.
So, yes, movies. We are loafing and watching lots of movies. Netflix recently got a lot of new Disney movies in their Canadian library, so we have been enjoying a few new and old ones, and you probably will be doing the same!
You know the kids are going to be junking up their diets for Halloween in a month's time, so rather than give them bags of candy and chips, why not opt for popcorn? Popcorn is an excellent source of fiber, relatively low calorie (if you use a hot air popper).
Heck, maybe you've got a winter you need to start hibernation layers for, or you don't have a hot air popcorn popper. Or maybe you prefer the salty deliciousness of popcorn popped in oil. Well good news, everybody! You can make popcorn in oil on your stovetop in 5 minutes. I've gotchu covered with my 5 secrets for making the best popcorn ever.
OK, you can relent, and make a popcorn bar. Give the kids their bowls of popcorn, and let them top theirs as they please with M&Ms, flavoured seasonings, and pretzels. And then make sure you grab yours, too!
You can assuage the guilt by getting them up and moving, dancing to the end credit music or acting out their favourite parts once the movie's done.
Ready? Here's my Top 5 Disney movies on Netflix perfect for a rainy day.

The Princess and the Frog
We all know that tale about the princess who kisses the frog and turns him into a handsome prince right? Tiana meets Prince Naveen, who has been turned into an amphibian by evil Dr. Facilier. Naveen thinks Tiana is a princess and plants a kiss on her — and, whoops, he turns her into a frog as well!
Homeward Bound: The Incredible Journey
This one is a classic from my childhood. The Seavers leave for a family vacation to San Francisco and drop off their pets at a friend's ranch. The three embark together on a treacherous journey to find their way back home. Hey, it's got Michael J. Fox in it. And cats. That's like a recipe for win for everybody.
Lilo & Stitch
Like The Princess and the Frog, this film is one I didn't have an opportunity to watch until I had a kid of my own. Stitch is the galaxy's most wanted extraterrestrial, who winds up as a refugee on Earth after he crash lands there. Lilo is a lonely Hawaiian girl who adopts him, thinking he's a small ugly "dog" with some violent tendencies she can love out of him. It's a pretty funny movie.
The Rescuers
Another classic from my childhood, two New York City mice (members of the Rescue Aid Society) are like special agents who work international aid missions. The two set out, with help from other animal friends, to bring Orphan Penny back home after discovering she was abducted.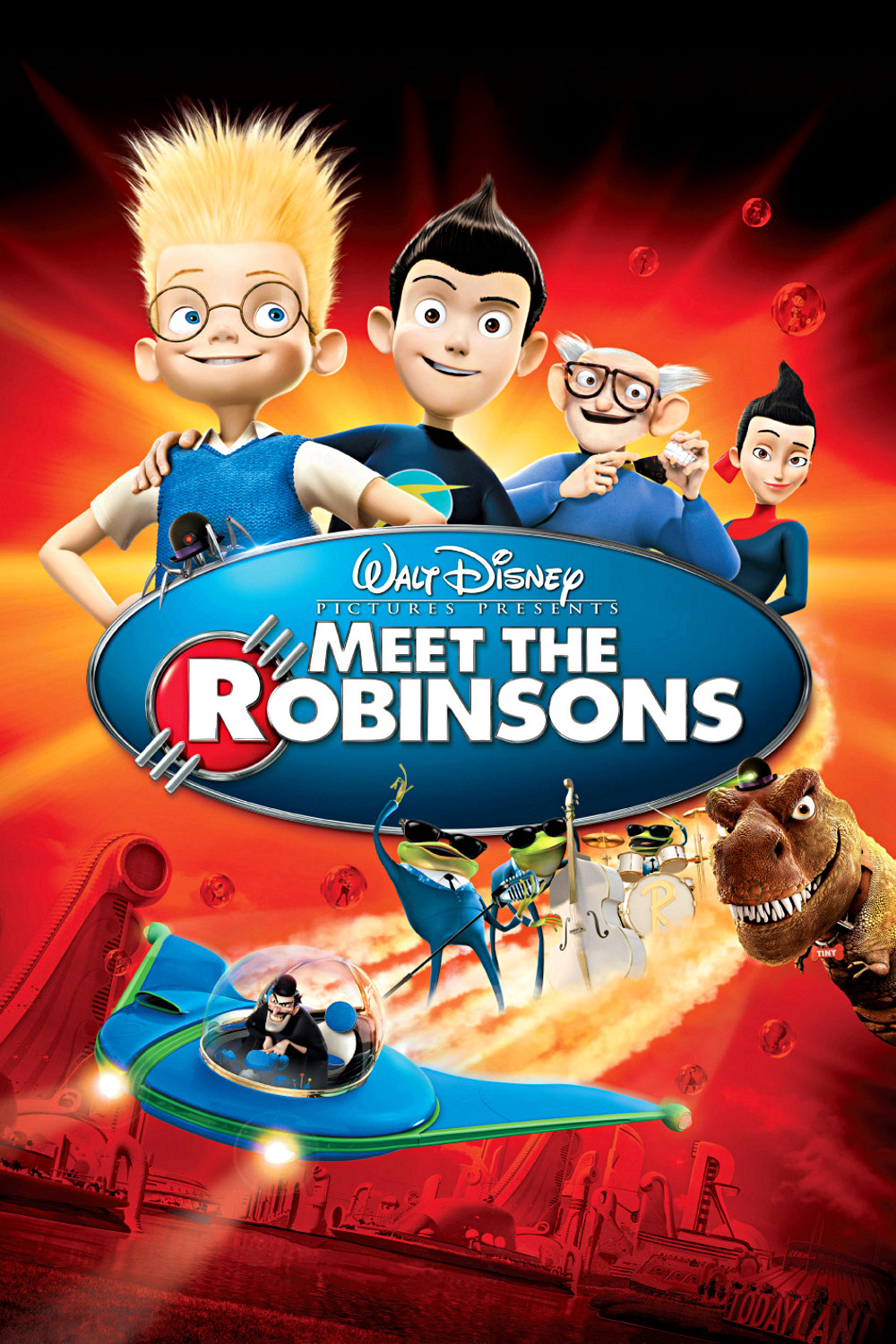 Meet the Robinsons
A young time-traveler named Wilbur Robinson and orphan boy-genius Lewis spend a day in the future with Wilbur's crazy family. Together, they have to save the future and find Lewis' family.